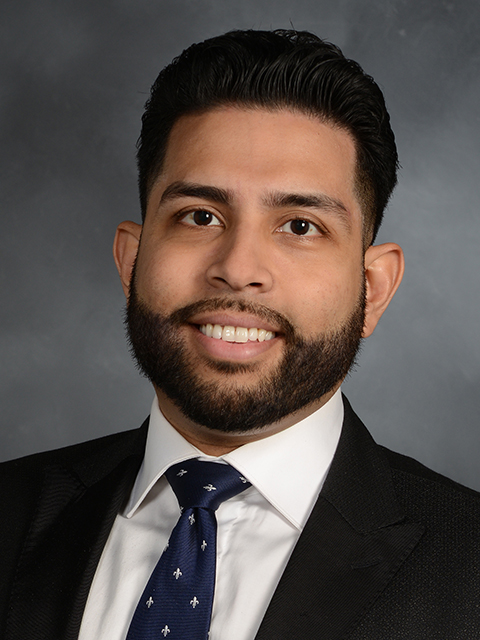 See profile video >
Dr. Nasim A. Chowdhury, FAAPMR, is the Medical Director of Cancer Rehabilitation at Weill Cornell Medical Center, serves as an attending physician of the Inpatient Rehabilitation Unit at New York Presbyterian Hospital, and is an Assistant Professor of Clinical Rehabilitation Medicine. His practice encompasses a wide array of patients with musculoskeletal issues including those with spinal cord and brain injury, sports injuries, arthritis, stroke, and spasticity, with a particular focus on cancer patients that are affected in this realm, either from cancer or its treatment. He provides care using cutting edge technology including high resolution ultrasound to provide highly targeted treatments including the infusion of platelet rich plasma.
Dr. Chowdhury has multiple research interests, has presented at many conferences nationally and internationally, lectured throughout the country as well as in Europe, Asia and Africa, is a grant reviewer for the Singaporean Ministry of Health, and serves as a peer reviewer for the American Journal of Physical Medicine and Rehabilitation (AJPMR). Dr. Chowdhury has also done pro bono medical work, serves as a research mentor for residents at Columbia and Cornell, and helped start a platelet rich plasma (PRP) treatment clinic in Sub Saharan Africa.
Dr. Chowdhury's approach to patient care is multifactorial and includes traditional therapies such as medications and non-operative procedures, and with certification as a nutritional therapist, entails lifestyle modifications including dietary recommendations, specific exercise regimens, and supplement use.
Dr. Chowdhury practices medicine that is patient centric, focusing on treatment that is safe, well researched, and tailored to each individual. He approaches every patient encounter with empathy and a desire to address concerns that are specific to each and every patient.
Dr. Chowdhury is a native New Yorker whose university focus at NYU was on Medieval & Renaissance Studies, Biology, and Chemistry, received his medical degree from the SUNY Downstate College of Medicine, then completed a year of training in Internal Medicine at Mount Sinai Hospital Elmhurst Services, followed by three additional years of residency training at the University Hospitals of Columbia and Cornell. He was then recruited as a faculty member and is actively involved in teaching, clinical and research mentorship and is heavily vested in improving the educational milieu at the Columbia and Cornell schools of Medicine.
Dr. Chowdhury has been honored as Super Doctors New York Rising Star for the past several yearts, which represents the top New York doctors in more than 30 specialties that have been fully licensed for 10 years or less.

Specialties
Chemotherapy-Induced Neuropathy
Cancer-Related Lymphedema
Musculoskeletal/Joint Pain
Ultrasound Guided Injections
Clinical Expertise
Spasticity and Botulinum Toxin Injections
Arthritis & Arthritis Rehabilitation
Botulinum Toxin (Botox Injection) for Spasticity
Bursitis
Cancer-Related Lymphedema
Carpal Tunnel Syndrome
Cervical Spinal Disorders
Disorder of Shoulder Joint
Elbow Problem
EMG (Electromyography)
Hand and Wrist Problems
Herniated Disc
Hip Problem
Iliotibial Band Syndrome
Injury of Muscle
Intercostal Brachial Nerve Blocks
Joint Pain
Kinetic Chain Approach
Knee Injuries
Low Back Pain
Lumbar Spinal Disorders
Lymphedema Post-Mastectomy
Musculoskeletal Rehabilitation
Musculoskeletal Ultrasound
Neck Pain
Non-Surgical Approach to Back Pain
Occupational Injury
Osteoarthritis
Diet and Exercise in Osteoporosis
Overuse Injuries
Pectoral Spacsm From Tissue Expanders
Peripheral Neuropathy
Platelet Rich Plasma (PRP)
Post-Mastectomy Pain
Radiation Fibrosis
Radiculopathy
Rotator Cuff Injury
Sciatica
Scoliosis
Shoulder Pain
Shoulder Tendinitis
Soft Tissue Injury
Spasticity Management
Spinal Arthritis
Sprain/Strain
Tendonitis
Tennis Elbow
Thoracic Neuroma Injections
Trigger Point Injections
Trismus
Ultrasound Guided Injection
Board Certifications
Physical Medicine and Rehabilitation
Education
M.D., SUNY Downstate College of Medicine, 2012
Appointment
Assistant Professor in Clinical Rehabilitation Medicine
Contact
Weill Cornell Medical Center525 East 68th StreetFloor 16New York, NY 10065Phone (212) 746-1500Fax (212) 746-8303