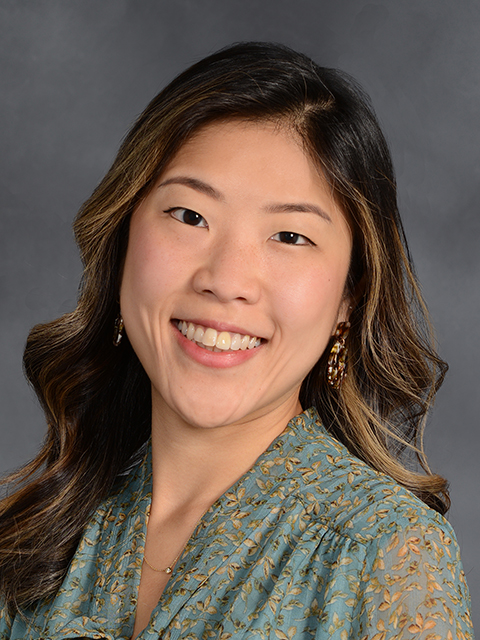 See profile video >
Dr. Michelle Chi is an Assistant Professor of Clinical Rehabilitation Medicine at Weill Cornell Medical College who is dual board-certified in Physical Medicine and Rehabilitation and Pain Medicine. She specializes in treating a variety of pain conditions related to spinal disorders, including neck and back pain, as well as neurologic and musculoskeletal conditions, such as headaches, joint pains, and tendinopathies.
Dr. Chi received her Bachelor of Science degree from Cornell University, where she graduated magna cum laude. She then attended Rutgers New Jersey Medical School where she earned her medical degree and was inducted into the Gold Humanism Honor Society. She completed her residency training in Physical Medicine and Rehabilitation at New York-Presbyterian Hospital of Columbia and Cornell where she served as Chief Resident. She then completed her ACGME-accredited fellowship in Pain Medicine at UT Health San Antonio.
Dr. Chi has specialized training in both fluoroscopic and ultrasound-guided interventional pain procedures. When treating patients, she places a strong emphasis on applying a multidisciplinary approach with a focus on maximizing function, independence, and quality of life. Her clinical interests include combining her skills in interventional procedures, regenerative medicine and neuromodulation for treating both acute and chronic pain conditions. Dr. Chi has contributed to several textbook chapters in the field of physical medicine and rehabilitation and is focused on staying current with scientific advancements in her field so that she can provide high quality care to her patients.
Specialties
Back/Spine Pain
Musculoskeletal/Joint Pain
Clinical Expertise
Spinal Block
Exercise Physiology
Injection, Steroid, Spine
Spinal Arthritis
Shoulder Tendinitis
Shoulder Injury
Disorder of Shoulder Joint
Rotator Cuff Tear
Radiculopathy
Platelet Rich Plasma (PRP)
Lumbar Spinal Disorders
Lumbar Herniated Disc
Knee Injuries
Joint Pain
Hip Problem
Elbow Problem
Degenerative Spinal Disorder
Cervical Spinal Disorders
Prolapsed Cervical intervertebral Disc
Arthritis
Trigger Point Injections
Bursitis
Osteoarthritis
Tendonitis
Scoliosis
Tear of Meniscus of Knee
Acute Pain Management
Non-Surgical Approach to Back Pain
Shoulder Problem
Golfer's Elbow
Hamstring Tendonitis/Injury
Iliotibial Band Syndrome
Patellar Tendinitis
Rotator Cuff injury
Runner's Knee
Carpal Tunnel Syndrome
Herniated Disc
Knee Problem
Sciatica
Shoulder Pain
Sports Injury
Cortisone Injection
Injury of Muscle
Musculoskeletal Disorder
Neck Pain, Acute
Soft Tissue Injury
Sprain
Strain
Tennis Elbow
Low Back Pain
Low Back and Neck Pain
Musculoskeletal Rehabilitation
Overuse Injuries (Athletes)
Disorder of Ligament
Board Certifications
Physical Medicine and Rehabilitation
Pain Medicine
Education
B.A., Cornell University
M.D., Rutgers New Jersey Medical School
Residency, NewYork-Presbyterian Hospital/Columbia/Cornell
Fellowship, UT Health San Antonio
Appointment
Assistant Professor in Clinical Rehabilitation Medicine
Contact
Center for Comprehensive Spine Care240 E 59th Street2nd FloorNew York, NY 10022Phone (212) 746-1500Fax (212) 746-8303
Weill Cornell Rehabilitation Medicine at Broadway2315 Broadway2nd FloorNew York, NY 10024Phone 2127461500Fax 2127468303