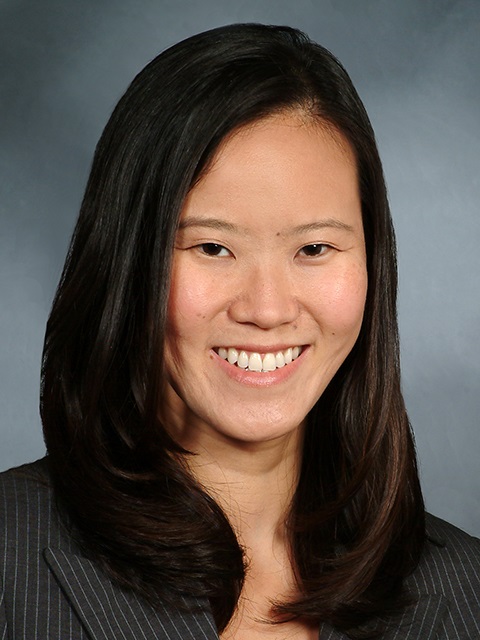 See profile video >
Dr. Katherine Yao is an Assistant Professor of Clinical Rehabilitation Medicine at Weill Cornell Medical Center where she treats a wide range of sports injuries and musculoskeletal disorders in adults, children, adolescents. She is trained in modern non-operative diagnostics and therapies including ultrasound guided injections, ultrasound guided tenotomies, platelet-rich-plasma (PRP) injections, Tenex, prolotherapy, and other state of the art regenerative medicine interventions.
Dr. Yao graduated college from Yale University, earned her medical degree from Albert Einstein College of Medicine, completed her residency in Physical Medicine and Rehabilitation at Columbia and Cornell Medical Centers (New York Presbyterian Hospital), and completed Sports Medicine subspecialty fellowship at Harvard University's Boston Children's Hospital.
At Boston Children's Hospital, Dr. Yao worked closely with dancers and musicians at the Boston Ballet, Boston Conservatory, Boston Arts Academy, and Berklee College of Music. She served as the team physician for Northeastern University's Division I Women's Hockey team and Middlesex High School's football team.
Dr. Yao competed as a gymnast at the junior Olympic level and earned several Academic All-American titles on Yale University's NCAA Division I team. Her experience as an elite student athlete complements her medical training to help her compassionately guide young athletes in managing unique lifestyle demands and challenges. She is currently a National Team Physician for USA Gymnastics and is the head physician for Alvin Ailey Dance School.
Dr. Yao's research focuses on the effects of sports on young athletes. She has written several book chapters and peer-reviewed journal articles about sports injuries, regenerative medicine and sports competition rules. With her personal background in competitive sports and injury recovery, Dr. Yao truly understands the obstacles that athletes of all ages face and the challenges of recovery. She believes that patients should be treated holistically and works as a team with her patients to help them return to doing what they love.
Dr. Yao has been honored as a Super Doctors New York Rising Star, which represents the top New York doctors in more than 30 specialties that have been fully licensed for 10 years or less.
Specialties
Pediatric Sports Medicine
Adult Sports Medicine
Musculuskeletal/Joint Pain
Regenerative Medicine
Contact
Weill Cornell Medical Center525 East 68th StreetFloor 16New York, NY 10065Phone (212) 746-1500Fax (212) 746-8303
NYP Lower Manhattan Hospital156 William Street12th FloorNew York, NY 10038Phone (212) 746-1500Fax (212) 746-8303
HSS at NewYork-Presbyterian Weill Cornell Medicine520 E 70th Street, Starr Pavilion2nd FloorNew York, NY 10065Phone 212-746-1500