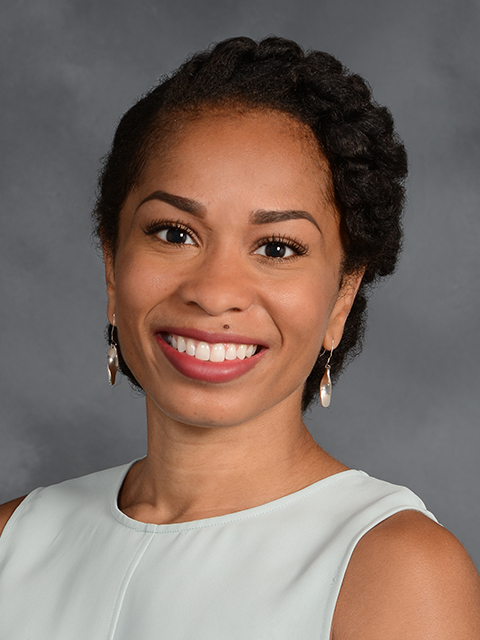 See profile video >
Dr. Dara Jones, MD, FAAPMR, is an Assistant Professor of Clinical Rehabilitation Medicine at Weill Cornell Medical College and an Assistant Attending of Physiatry at the Hospital for Special Surgery. She specializes in rehabilitating pediatric patients with acute and chronic physical impairments.
Dr. Jones received her undergraduate degree from Louisiana State University and her medical degree from Louisiana State University Health Sciences Center – New Orleans. She completed her residency in Physical Medicine & Rehabilitation at the Icahn School of Medicine at Mount Sinai Hospital and her fellowship in Pediatric Rehabilitation Medicine at Montefiore Medical Center/Albert Einstein School of Medicine. Dr. Jones is board certified in both Physical Medicine and Rehabilitation and Pediatric Rehabilitation Medicine.
Dr. Jones believes that the fundamental principle of rehabilitation medicine is to improve quality of life by enhancing function to help children realize their full potential. Pediatric rehabilitation medicine requires an astute application of that philosophy in order to recognize the unique challenges children face as they age. She utilizes an interdisciplinary team-based approach to prioritize the needs of the child and family, often including physical, occupational, and speech therapists, orthotists/prosthetists, and social workers. Her areas of interest include cerebral palsy (pediatric and adult), developmental delay, other acquired and congenital brain disorders, spinal cord injury and spina bifida, acute musculoskeletal injuries, muscular dystrophies, and other neuromuscular conditions. She offers muscle tone management, including botulinum toxin injections and intrathecal baclofen pump management, bracing, prosthetics, assistive device and adaptive equipment prescriptions, and therapeutic program referrals.
Specialties
Botulinum Toxin (Botox) Injection
Cerebral Palsy
Traumatic Brain Injury
Intrathecal Baclofen (ITB) Pump
Clinical Expertise
Pediatric Stroke
Pediatric Pain Management
Pediatric Neuromuscular Disease
Musculoskeletal Rehabilitation
Inflammatory Muscle Disease
Muscle Atrophy
Injection, Botulinum Toxin
Traumatic Brain Injury
Abnormal Gait
Foot Deformity
Sports Injury
Spasticity
Neuromuscular Disorder
Spina Bifida
Spinal Cord injury
Muscle Pain
Muscle Stiffness
Cerebral Palsy
Pediatric Cerebral Palsy
Intrathecal Baclofen (ITB) Pump Management
Board Certifications
Physical Medicine and Rehabilitation
Pediatric Rehabilitation Medicine
Education
B.A., Louisiana State University
M.D., Louisiana State University Health Sciences Center - New Orleans
Residency, Icahn School of Medicine at Mount Sinai Hospital
Fellowship in Pediatric Rehabilitation medicine, Montefiore Medical Center/Albert Einstein School of Medicine
Appointment
Assistant Professor in Clinical Rehabilitation Medicine, Weill Cornell Medicine
Assistant Attending of Physiatry, Hospital for Special Surgery
Contact
Weill Cornell Medical Center525 East 68th StreetFloor 16New York, NY 10065Phone (212) 746-1500Fax (212) 746-8303